DeFi Strategies Workshop RECAP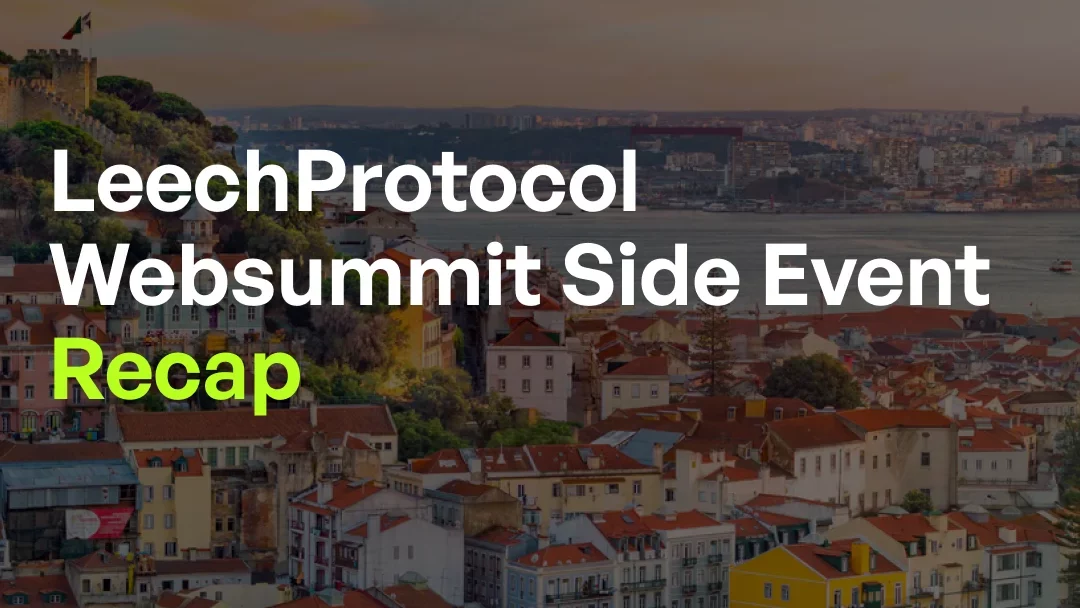 We recently organized a comprehensive DeFi strategies workshop, supported by our friends from Web3Go, delving deep into yield farming, options trading, and funding fees arbitrage. This event was not just a casual meet-up; it was a thorough educational experience designed for both degens and newbies.
Our Esteemed Speakers:
Vlad Degen – LeechProtocol's adviser, a DeFi Evangelist since 2019, Vlad brought his extensive knowledge and enthusiasm for decentralized finance.
Oleksandr Yaniuk – An Asset Manager in the crypto realm since 2015, offering insights into effective asset management strategies.
Dmitry Stepanov – A Serial Entrepreneur and Crypto Evangelist, sharing his experiences and innovative approaches in the crypto world.
Key Highlights of the Workshop:
Yield Farming Insights:

Evolution of farming post-DeFi summer (bribes, real yields, LSD strategies).
Understanding yield sources during the crypto winter.
Effective farming strategies for the current market.
Preparing your portfolio for the next cycle.

Options Trading Exploration:

Basics of options and their growing significance.
Strategies for hedging a portfolio using options, and their pros and cons compared to traditional spot and futures trading.
Techniques for capitalizing on Bitcoin Halving.

Funding Fees Arbitrage:

Introduction to futures and their workings.
In-depth look at perpetual futures, leverage, and funding fees.
Identifying arbitrage opportunities and understanding their limitations and risks.
Future prospects in bots and arbitrage opportunities.
A Word of Caution: This workshop was tailored for those already familiar with complex DeFi concepts like "Impermanent Loss" and the nuances between different versions of Uniswap. It was not an introductory course, and for those new to these concepts, it might have been a bit too advanced.
This event represented not just an opportunity to learn but also a chance to engage directly with some of the most experienced minds in the crypto industry, making it a truly invaluable experience for anyone deeply involved in DeFi.
Nothing discussed was the financial advice, and we urge everyone to do their research before engaging with any platform or service inside the DeFi ecosystem.
You can watch the LIVE translation of the event
What should you do next?
Share: