ETHcc side event by Leech Protocol: Yield Farming Workshop RECAP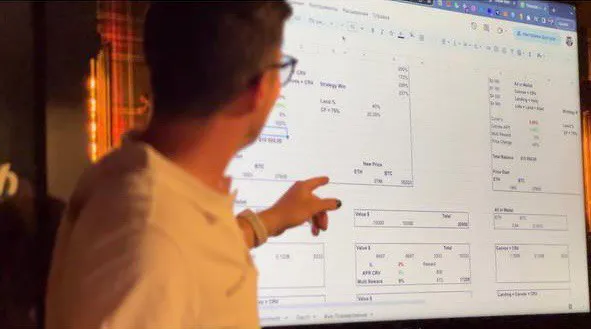 We recently hosted an exhilarating Yield Farming Workshop as a side event at the ETHcc Conference, and it was a blast!
Here's a quick recap of what we covered:
Maturation of Farming Strategies: We explored how farming had matured since the DeFi summer, with a focus on real yields, LSD strategies, and their evolution over time.
Yield during the Crypto Winter: We delved into the sources of yields during bearish market conditions, uncovering potential profit opportunities.
Uniswap V3 LP Positions: Participants gained insights into the reasons behind unprofitable LP positions in Uniswap V3 and learned how to navigate them effectively.
Uniswap V4 Updates: We discussed the latest updates in Uniswap V4, including multiple fee tiers and concentrated liquidity ranges, and their potential impact on farming strategies.
Using ChatGpt for Strategies: The workshop showcased how AI, specifically ChatGpt, could help discover the best farming strategies by analyzing market trends.
Effective Strategies for the Crypto Winter: Participants received valuable templates for evaluating farming strategies across different market scenarios.
We are close to our 2nd stage of Launch! Follow our Twitter and Telegram to join the testing and get a reward as an early contributor!
What should you do next?
Share