Leech Protocol Partners with Yield Yak to Simplify Yield Farming on Avalanche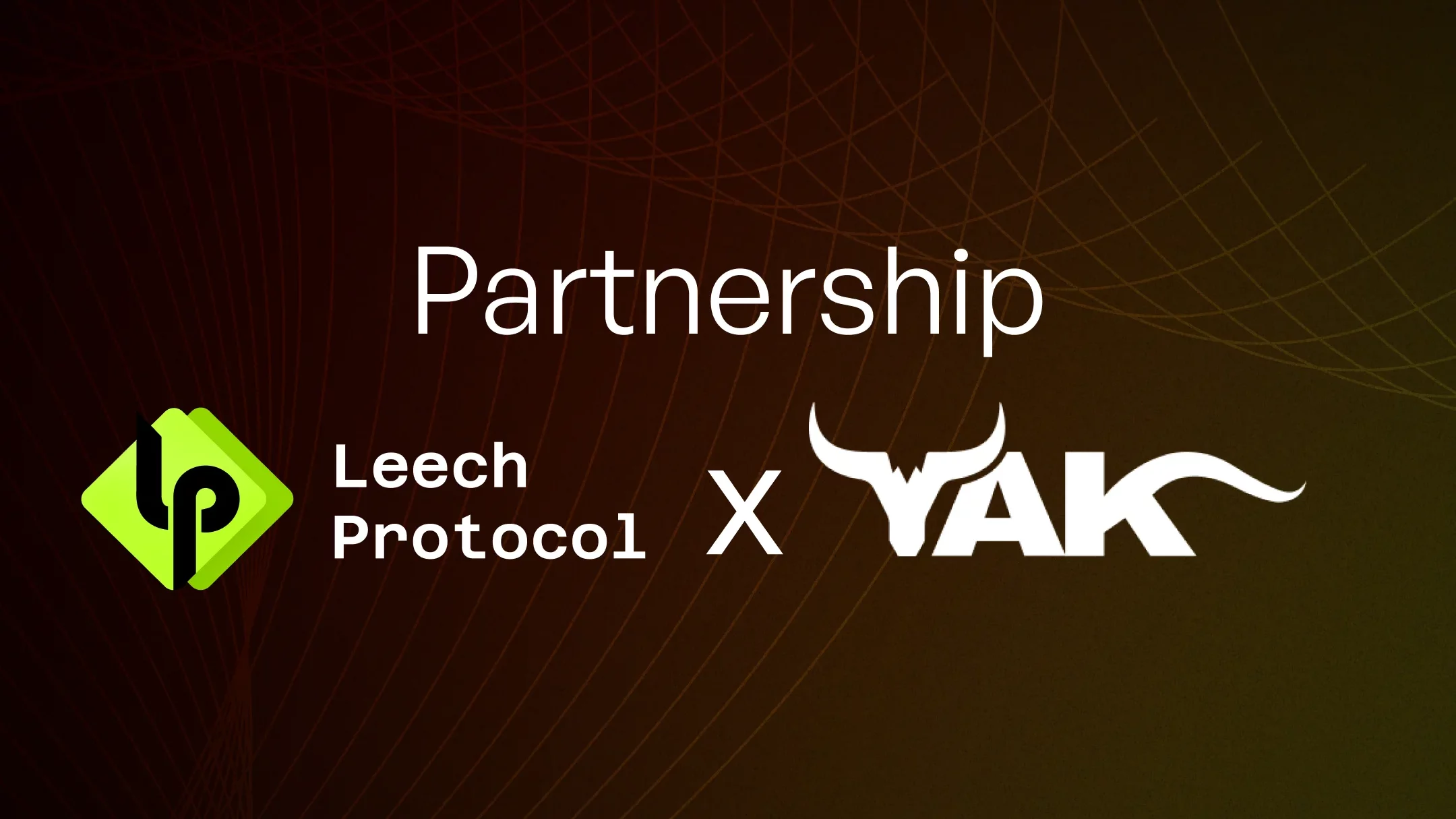 Leech Protocol, an automated 1-click yield farming app, is thrilled to announce its partnership with Yield Yak, revolutionizing the landscape of yield farming on Avalanche. Yield Yak, a cutting-edge toolkit designed for DeFi users on Avalanche, brings simplicity and efficiency to the complex world of yield farming.
With this groundbreaking collaboration, Leech Protocol's algorithm takes charge, making yield farming hassle-free! Here's how it works:
1️⃣ Seamless Liquidity Provision: Users provide liquidity effortlessly through https://app.leechprotocol.com, eliminating the need for manual bridging, swapping, or moving liquidity across platforms.
2️⃣ Smart Algorithm Integration: Leech Protocol's advanced algorithm scans Yield Yak for the best Annual Percentage Rates (APRs) based on the user's chosen risk level.
3️⃣ Automatic Allocation: Liquidity is automatically directed to Yield Yak when optimal conditions are met.
4️⃣ Continuous Optimization: If the APR decreases, the algorithm swiftly identifies the next pool with the highest APR, ensuring non-stop, high-yield returns for users.
Join the #easyDeFi movement today and experience the future of simplified yield farming. Leech Protocol and Yield Yak are bridging the gap between complexity and accessibility, empowering users to maximize their earnings effortlessly.
About Leech Protocol
Leech Protocol is the first automated cross-chain yield aggregator platform dedicated to simplifying the DeFi experience for users. Through easy-to-use algorithms and strategic partnerships, Leech Protocol provides seamless access to high-yield opportunities, making DeFi accessible to everyone.
About Yield Yak
Yield Yak is a comprehensive toolkit tailored for DeFi users on Avalanche. Leveraging advanced technology, Yield Yak optimizes yield farming strategies, ensuring users enjoy maximum profits without the complexity.
Follow Leech Protocol on Twitter and Yield Yak for the latest updates and announcements.
What should you do next?
Share