Consensus 2023 and Leech Protocol's Yield Farming Workshop Side Event Recap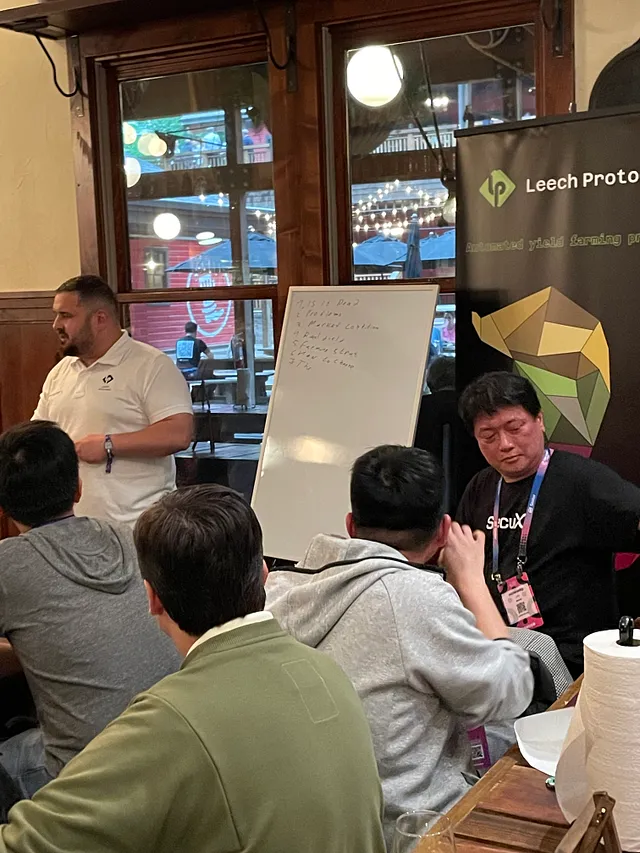 Leech Protocol's team attended the Consensus Conference from the 26th to the 29th of April, where we networked with industry experts.
On the 26th of April, the team also hosted a highly successful Yield Farming Workshop side event, bringing together yield farmers and partners to discuss important farming and liquidity mining topics.
During the event, attendees had the opportunity to engage in a public speech about farming and participate in a Q&A session with our DeFi analysts and Product Advisors. The panel discussion that followed offered valuable insights into how to find real yield in DeFi, choose the right projects, and manage risks. Our team also showcased our unique farming approach, highlighting innovative features in the development that will offer farmers a more secure and profitable way to farm.
The event concluded with networking and beer, providing an excellent opportunity for attendees to connect with other farmers and partners in the DeFi space. Overall, the event was a great success, offering attendees valuable insights and strategies to navigate the current crypto winter.
What should you do next?
Share